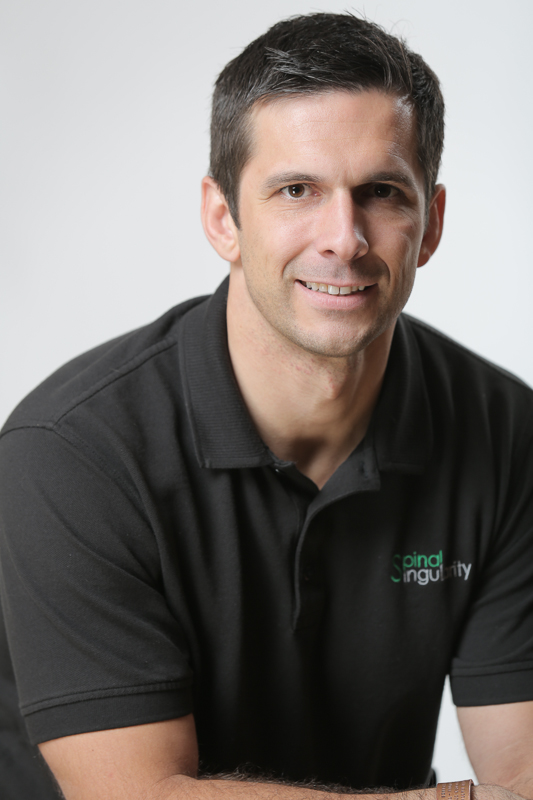 Captain Herrera was born on 2 April 1984 in Little Rock, Arkansas. In May 2002 he graduated from Dover High School in Dover, DE. In June 2002 he entered the U.S. Naval Academy as a member of the class of 2006. In May 2006 he graduated the U.S. Naval Academy and attended The Basic School and Infantry Officers Course in Quantico, VA. In April 2007 he was assigned to 1st Battalion, 9th Marine Regiment in Camp Lejeune, NC. From March-September 2008 he deployed to Ar Ramadi, Iraq, as a Police Transition Team Leader in support of Operation IRAQI FREEDOM. He then served as the Company Executive Officer for the Motorized Company of Battalion Landing Team 1/9, 24 Marine Expeditionary Unit. He deployed from January-June 2010 and conducted Humanitarian Assistance in Haiti and training in Djibouti, Jordan, UAE, Qatar, Bahrain, Kuwait and Oman.
In September 2010, he reported to the Marine Special Operations Regiment. He attended the Special Operations Individual Training Course (ITC) from October 2010 – June 2011. Upon completion of ITC he reported to 1st Marine Special Operations Battalion in Camp Pendleton, California and was assigned as the Marine Special Operations Team (MSOT) Commander for MSOT 8131. aptain Herrera deployed with MSOT 8131 to Helmand Province, Afghanistan, from May – June 2012.
In June 2012, Captain Herrera was shot and paralyzed by enemy small arms fire and was medically evacuated back to the United States. From July – December 2012 he conducted rehabilitation at the James A. Haley Veteran's Hospital in Tampa, Florida. In January 2013 he returned to work at Camp Pendleton, California, as the Battalion Future Operations Officer.
His personal decorations include the Purple Heart, Combat Action Ribbon, Bronze Star (with combat distinguishing device), Navy and Marine Corps Commendation Medal and the Navy and Marine Corps Achievement Medal. He is married to the former Maura Pierannunzio and they reside in San Clemente, CA.
Captain Herrera was medically retired on November 21st, 2014. He graduated from the UCLA Anderson School of Management, where he earned a Master's in Business Administration with a certificate in Entrepreneurship in July 2015. While at UCLA, he was awarded the John Wooden Global Leadership Fellowship for exceptional leadership and was recognized by Poets and Quants (www.poetsandquants.com) as one of the top 50 EMBA students of 2015.
Recently, he founded Spinal Singularity, a company that designs medical devices to improve the quality of life for people with Spinal Cord Injury and Disease (SCI/D). In May 2015, Derek led the Spinal Singularity team to win the UCLA Knapp Business Plan Competition and the UCLA Student Engineering Venture Competition. Spinal Singularity was a finalist in the MedTech Innovator program (top 20/292 companies) and was awarded the Johnson & Johnson JLabs innovation award.
Derek has also worked to support Non-Profit Organizations that he is passionate about, including:
– The Marine Raider Foundation (Board Member)
– American Technion Society (Board Member – Western Region)
– Renovating Hope (Board Member)
– Paralyzed Veterans of America Research Foundation (Alternate Member)
Derek has shared his story with the hopes of advocating for the Special Operations and Paralysis communities. He has spoken for many different groups and been featured on National Media Outlets. Some of the outlets and venues he has spoken at include:
– The Doctors – TV – Featured Guest
– AIPAC Policy Conference – Plenary Speaker
– Stand Up for Heroes Annual Gala – Bob Woodruff Foundation
– CNN – Anderson Cooper 360
– ABC News – Nightline Person of the Week segment
Currently, Derek is working to grow Spinal Singularity and the team is working to develop their first product, the Connected Catheter™. The Connected Catheter is the world's first semi-permanent, fully internal, smart catheter system for people dealing with Urinary Incontinence and Neurogenic Bladder. To learn more about Spinal Singularity please visit their IndieGoGo crowdfunding campaign at igg.me/at/spinalsingularity/