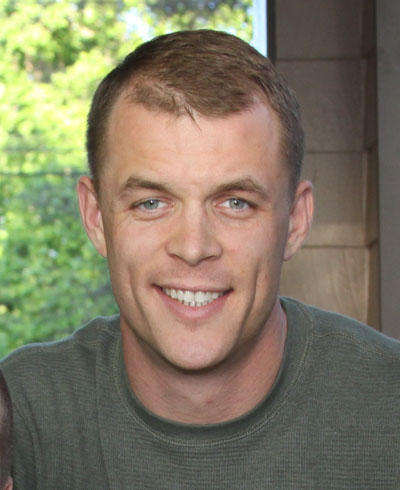 Major Clayton attended Officer Candidate School in January 2006. Following The Basic School and the Infantry Officer Course, he was assigned to 3d Battalion, 7th Marines in January 2007. During this tour, 2nd Lieutenant Clayton served as Rifle Platoon Commander, Combined Anti-Armor Teams White Platoon Commander and Weapons Company Executive Officer for deployments to Ramadi, Iraq and Rawah, Iraq in support of Operation Iraqi Freedom.
In June 2009, 1st Lieutenant Clayton was transferred to I Marine Expeditionary Force Headquarters Group (I MHG), Camp Pendleton, CA, where he served as the Assistant Operations Officer. Captain Clayton deployed to Afghanistan in support of Operation Enduring Freedom as the I MHG Operations Officer during the deployment.
In March 2011, Captain Clayton was transferred to the Marine Corps Embassy Security Group, Region 3 (East Asia and Pacific) in Bangkok, Thailand to serve as Inspecting Officer and Region Operations Officer.
After attending the Maneuver Captain's Career Course in June 2014, Captain Clayton took command of H&S Company, 1st Light Armored Reconnaissance
Battalion.
He was transferred to Advanced Infantry Training Battalion, School of Infantry – West in June 2016 and is currently the Commanding Officer of Light
Armored Reconnaissance Training Company.
Major Clayton's personal decorations include the Meritorious Service Medal, the Navy Commendation Medal (2), the Navy Achievement Medal, Humanitarian Service Medal and a Presidential Unit Citation.
Major Clayton is married to Allison Marie Carmen of Chicago, Illinois.