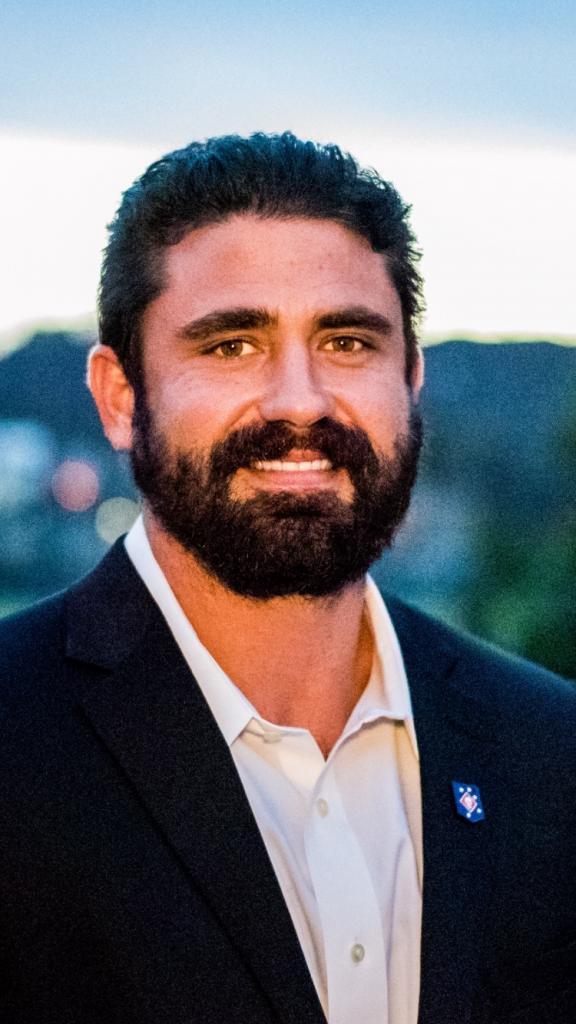 Prime was born on 22 August 1984 in Longview, TX.  During high school, Prime attended Marine Military Academy, a military boarding school in South Texas. In November 2005 he enlisted and began boot camp in the Marine Corps.  From 2005 – 2009, Prime served as an Infantryman and completed two deployments, a year-long deployment to Southeast Asia and a 7-month combat deployment to Iraq. In 2009, Prime became a Marine Water Survival Instructor, and trained thousands of Marines on water confidence over the next year.
In 2011, Prime completed the Marine Special Operations Training Course and was assigned to 1st Marine Raider Battalion. Prime deployed to Afghanistan in May of 2012 as a lead advisor to a large Afghan Local Police force, and again to the Philippines in 2014 as the team Operations Chief. Prime was wounded in an insider attack in 2012 and would eventually be medically separated from 1st Marine Raider Bn. in May of 2017.
His personal decorations include the Purple Heart, Combat Action Ribbon, Bronze Star (with combat distinguishing device), the Navy and Marine Corps Commendation Medal, and motivation awards from MARSOC and Marine Combatant Dive School.
Prime is a co-founder to the Marine Raider Challenge, an events-based 501c3 that promotes camaraderie, cause, and competition and raise awareness and support for special operations communities. The organization currently runs an annual multisport event in San Clemente, CA as well as a Marine Raider Boat Challenge, and 9/11 Heroes run to raise awareness and support Special Operations personnel, past and present.
Currently, Prime is the founder of Underwater Torpedo League, an swimming sport that promotes team-building and water confidence to all skill levels of swimmers. UTL currently has 5 teams in Southern California to include University of San Diego, with plans to expand nationwide in the next 12 months.
Prime is founder of Deep End Fitness, a viral "CrossFit meets water" fitness programming for all ages with locations throughout California and beta tests currently in Orange County and San Diego for national scale. Prime currently trains Olympic swimmers, UFC and Bellator Fighters, NFL players on top of overseeing 11 training locations in Southern California from San Diego to Los Angeles.
Prime recently completed San Diego Sports Innovators program in January 2019, a 6-month incubator / accelerator business and vetting program that focuses on advising and creating scalable business solutions in sports and active lifestyle companies.
Prime recently competed the Executive MBA program in July of 2019 which began in August of 2017 at University of Southern California and is entrepreneurial-focused.
Prime and his family reside in Northern San Diego, CA.