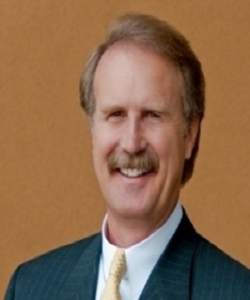 Stephen is Managing Director-Investments for the Hatcher Financial Strategies Group of Wells Fargo Advisors, overseeing $140M for individuals and small family businesses. Stephen has over twenty-five years of investment services in portfolio design, management and execution. His investment solutions are tailor made to help assure the client income/growth needs are achieved. Prudent investment planning strategies and liability management are coordinated with other estate and tax professionals. Prior to working with Wells Fargo Advisors he worked for UBS Financial, PaineWebber, and Merrill Lynch. He has completed all necessary studies for the CFP and CIMA certifications with a recent CIMA certification from the Wharton School of Business.
His career in investment services began in 1993 and in 1995 he began teaching in the evenings for the MBA program at the University of Phoenix. For the following fourteen years he taught graduate corporate finance and accounting. He was also a member of the Corporate Premier Group. This was a select group of instructors that provided educational studies to senior management of many local corporations including Banner Hospital, Motorola, and Intel. Stephen also holds an MBA in finance.
The field of investment services is Stephen's second career. He finished his undergraduate studies from Arizona State University in mechanical engineering with a specialization in automotive studies. In January of 1980 he began working for Lockheed's top military research division known as the "Skunk Works" in Burbank, California. This is the premier military research center in the country. Here he worked in secondary structures on the first stealth cruise missile and the F117 Fighter. To advance his career he became a computer design specialist for articulating aero-surfaces.
In 1984 Stephen moved to Fort Worth, Texas to work on Bell Helicopter's V-22 Osprey aircraft. Stephen was involved in the design of the fuselage and engine structures specializing in composite material integration. After completion of the V22 he moved to Seattle to work in Boeing's military research center. Here he worked as a configurator designing advanced composite integration manufacturing techniques. In addition, he was involved in the design of the Navy's first autonomous high altitude drone observation platform. On this aircraft he was responsible for all preliminary wing designs. Stephen's last major engineering assignment was for Boeing's X-32A, the competitor to Lockheed's F22 in the Air Superior Fighter competition program. His responsibilities here were for the design of the weapons bay doors, supporting structures and radar integration.