As active duty and retired Raiders transition out of the military and approach their next mission in life, the Marine Raider Foundation provides them with the tools and assistance needed to ensure they succeed. We also fund awards and ceremonies that honor the accomplishments and achievements of Raiders, as well as events that encourage personal and professional growth.
One-time Transition Assistance Grant; Mentorship opportunities
Access to organizations and programming offered through The Honor Foundation and Hire Our Heroes and other transition programs
Funding for awards and ceremonies hosted by MARSOC
Funding for events that focus on enhancing resiliency
Since standing up in May of 2012, the Marine Raider Foundation has provided over $1.9 million in funding to the Raider Support program.  This funding has included:
One-Time Transition Assistance Grants to help offset out-of-pocket  costs associated with reentering the civilian sector, including purchasing professional work attire, travel related to seeking employment, certifications and other continuing education costs not covered by the GI Bill, and purchasing technological equipment needed for education and employment
Funding to stand up The Honor Foundation's MARSOC Campus in North Carolina
Funding for commemorative events and ceremonies that celebrate excellence within the Marine Raider community, including Marine Raider symposiums, Individual Training Course Graduation, and awards ceremonies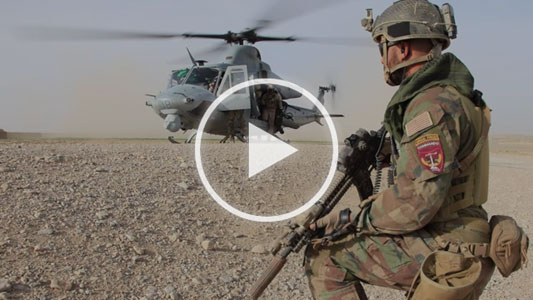 During my transition out of the Marine Corps, I applied for a $2,000 transition grant offered by the Marine Raider Foundation. I used this money to invest back into myself by attending The Honor Foundation, which is a transition institute that provides executive-level education exclusively for special operations members. I also used a portion of the grant to pay for my college classes and to invest back into my business. Because of the Marine Raider Foundation, I was able to pioneer the men's fashion industry for our community. In doing so, I am intent on establishing a network of professionals that can leverage the incredible talent that Marine Raiders possess. When you donate to the Marine Raider Foundation, it's more than a contribution to the Marine Raider community: you're investing into our next life mission.