If a Raider is wounded, ill or injured during combat or training exercises, the Marine Raider Foundation provides financial and logistical support so the focus can remain centered on family, health and healing. We also provide funding to support rehabilitation, health and performance programs and equipment. When a Raider makes the ultimate sacrifice in defense of our Nation, we will offer support to his family by providing financial assistance for funeral travel and commemorative events, respite childcare, and events that keep MARSOC Gold Star families connected to one another and their extended MARSOC Raider family.
Funding for medical equipment and innovative treatments not covered by military health insurance
Funding travel for family members to be bedside following surgeries or hospitalization
POV Shipment & shipment of goods back to home of record following release from VA facility
Emergency childcare
Funding travel for Gold Star Families and active-duty Raiders to attend the funeral services and commemorations for fallen Marine Raiders
Hosting the annual Resiliency/Remembrance Event for KIA/KIT Gold Star families to keep them connected with one another and their extended Marine Raider family
Catering for Celebration of Life Events hosted by MARSOC and for ceremonies for Posthumous Award
Since standing up in May of 2012, the Marine Raider Foundation has provided over $2.1 million to the Tragedy Assistance and Survivor Support Program.  Support has included:
Hosting the Annual Resiliency and Remembrance Event since 2015, which brings together the families of our Marine Raider fallen heroes.  The Foundation fully funds all travel for Gold Star Families.  The multi-day event emphasizes personal resiliency and celebrating the lives of the families' loved ones in social settings that are informal and safe.
Funding to bring Gold Star Families to commemorative events honoring their loved one, including Celebration of Life ceremonies hosted by MARSOC Headquarters, memorial services, and events hosted by outside organizations (including those commemorating the Marine Raiders lost in the Blackhawk 11 and Yanky 72 training accidents that took the lives of 14 Marine Raiders)
Funding for Gold Star Families to reduce out-of-pocket expenses associated with health and medical expenses not covered by military health insurance
Funding for wounded, ill and injured Marine Raiders to help reduce out-of-pocket expenses associated with innovative treatments (cryotherapy, EXOS Return to Duty Program, Traumatic Brain Injury (TBI) treatment) and equipment not covered by insurance (therapeutic mattresses, adaptive sports equipment), as well as support for travel to receive medical care away from their home of record (airfare, lodging, per diem, fuel cards), and travel to bring family members to help the Marine Raider during medical treatments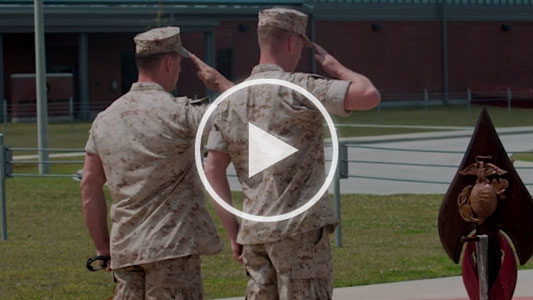 It's during the most desperate times that one truly witnesses who will stand beside her or who will hide in the crowd. The feeling of gratitude we have for the Marine Raider Foundation is indescribable. Saying 'thank you' to the men and women who helped support our families will never be an appropriate measure of appreciation; they stepped up with such magnitude and gladly removed the weight from our shoulders and placed it upon their own. This allowed us to take time to be with our families and grieve properly, as well as be present for our children, who needed us the most. The Marine Raider Foundation allowed us to focus on healing.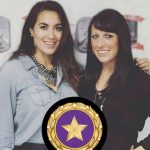 Jenna Kemp & Destiny Flynn