Pack your suitcases and get ready for an amazing evening supporting the Marine Raider community with Guest Speaker Kirstie Ennis, recipient of the 2019 Pat Tillman Award recently awarded at The Espys, musical entertainment by Phoenix's own Sapphire Sky, and Marine Raider Foundation Board President Derek Herrera as our emcee!  The evening will culminate with a lucky couple being whisked away in a private jet courtesy of Cutter Aviation, with the destination being an exclusive 2-night getaway to Santa Barbara!  Bring your packed bag, enjoy the evening's entertainment and listen for your name to be called at the end of the evening for the boarding announcement of a lifetime!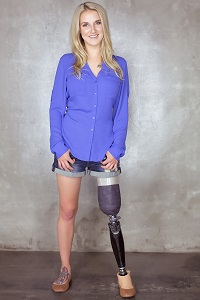 Kirstie Ennis, Guest Speaker
The former Marine Sergeant aims to climb high, higher, highest by tackling the Seven Summits on one leg by 2021
Kirstie Ennis's story may have begun when she lost her leg after her helicopter went down in Afghanistan, but it certainly doesn't end there. After more than 40 surgeries and the amputation of her leg first below and then above the knee after a life-threatening infection, the former Marine sergeant has accomplished more at 28 years old than most people have achieved in their lifetimes.
All proceeds will fund the mission programs of the Marine Raider Foundation, a Guide Star Platinum Level 501c3 nonprofit that supports World War II Marine Raiders, active-duty and former Marine Raiders, and Raider families, including the families of our MARSOC fallen heroes who gave their lives in service to our Nation.
Schedule of Events
Cocktail Hour / Reception
Dinner
Silent Auction
Remarks
Live Auction
Paddle Raise
Musical Entertainment
Grand Prize Drawing
Please contact Sarah Christian for inquiries about sponsorships and donations of auction items
schristian@marineraiderfoundation.org  /  951-551-9309