August 17, 1975 – December 20, 2015
2nd Marine Raider Battalion – Herat Province, Afghanistan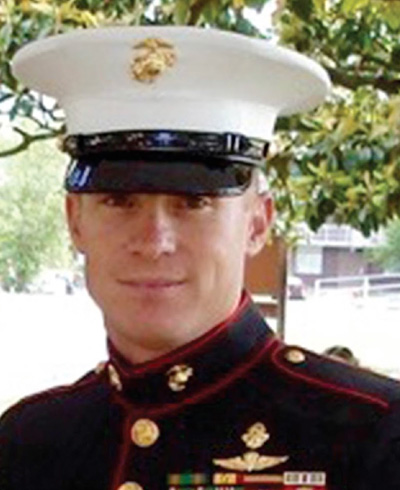 Born in Fort Bragg, CA, later moving to Western New York where he graduated from high school in Rochester, Master Sergeant Eden Pearl enlisted in the Marine Corps in June of 1994. MSgt. Pearl began his career as a Reconnaissance Marine with Reconnaissance Company, Headquarters Battalion, 2nd Marine Division. In April 2005, MSgt. Pearl was assigned to 2nd Special Operations Training Group (SOTG), Special Missions Branch as a Dynamic Assault/Entry Instructor. He became Lead Instructor in 2006 and helped in the development of the Individual Training Course (ITC) at the Marine Special Operations School (MSOS). In 2008, MSgt. Pearl was assigned as team chief for Team 8211, Fox Company, 2nd Marine Raider Battalion, and deployed to Afghanistan in 2009. While deployed with 2nd MRB, MSgt. Pearl's team was ambushed and an IED was detonated directly under MSgt. Pearl's vehicle, severely wounding him. MSgt. Pearl retired in September of 2014 and succumbed to his wounds on December 20, 2015. MSgt. Pearl's personal awards include Navy-Marine Corps Commendation Medal (3rd Award, 2 with "Combat V"), Navy-Marine Corps Achievement Medal (2nd award), Purple Heart, Marine Corps Good Conduct Medal (7th award), and Combat Action Ribbon.