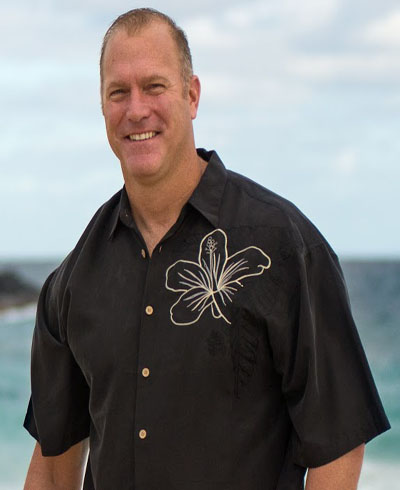 Bruce Sotire retired from the Marine Corps after 21 years of service and resides in Oceanside, CA with his wife Trisha and two daughters – Peyton and Kendall.  He works a project engineer for RQ Construction on the Coastal Campus Utilities Infrastructure at Silver Strand Training Complex-South (SSTC-S), Naval Base Coronado.  
He graduated from University of Rhode Island in 1994 with a degree in Marketing and entered the USMC in January 1996.  As the Weapons Platoon Commander for BLT 1/1, he conducted a six month deployment with the 13th Marine Expeditionary Unit (Special Operations Capable) to the Western Pacific and South East Asia in support of Operation SOUTHERN WATCH. He then served as a Platoon Commander for 1st Reconnaissance Battalion, he deployed with the 13th Marine Expeditionary Unit (Special Operations Capable) and participated in humanitarian operations in East Timor and Operation DETERMINED RESPONSE (the USS Cole security and recovery in Yemen).
As a company commander for BLT 1/4, he participated in the combat operations in against Muqtada al Sadr and the Mahdi Militia in An Najaf, Iraq in 2004.  In 2005 he re-deployed to Iraq again as the Operations Officer of 1st Reconnaissance Battalion to conduct counter-insurgency operations in Fallujah. Following that assignment, he assumed command of the first west coast Marine Special Operation Company.  The company conducted combat operations in the Helmand Province in support of Combined Joint Special Operations Task Force – Afghanistan.
He then attended two years of school at Naval War College Command and Staff and the School of Advanced Warfighting respectively.  He subsequently served his utilization tour as a MAGTF Planner in the Future Operations Section, G3 Marine Corps Forces Pacific.  His final billets were as the Commanding Officer, Inspector Instructor Staff, 4th Reconnaissance Battalion and as the Executive Officer of 3d Marine Regiment.