March 10, 2015
2nd Marine Special Operations Battalion – Camp Lejeune, North Carolina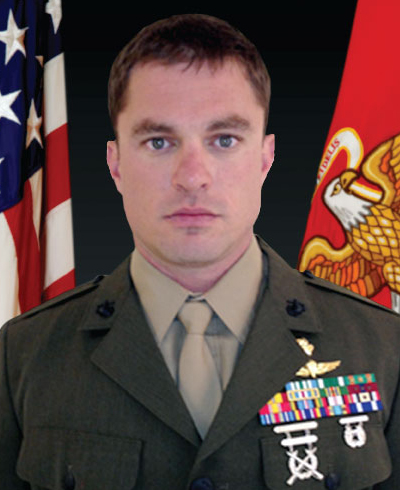 Born in Bonn, Germany, a native of Williamsburg, VA and a 1999 graduate of Hargrave Military Academy in Chatham, VA, Master Sergeant Thomas Saunders enlisted in the Marine Corps in 1999. Following basic training, MSgt. Saunders attended the School of Infantry and was assigned to 2nd Battalion, 6th Marines aboard Camp Lejeune, NC. MSgt. Saunders was selected to go to Special Operations Command-Central and was assigned to a special operations task force participating in combat operations in Western Iraq. Upon return from deployment, MSgt. Saunders received orders to 1st Fleet Antiterrorism Security Team (FAST) in Norfolk, VA after attending the Basic Security Guard Course in 2004.
MSgt. Saunders served with 2nd Battalion, 1st Marines at Camp Pendleton, CA before moving to Marine Special Operations Regiment in 2010, where he was designated a Critical Skills Operator after spending eight months as a liaison to U.S. Army Special Operations Command. In February 2011, MSgt. Saunders was assigned to 2nd Marine Special Operations Battalion. He deployed in support of both Operations Iraqi Freedom and Enduring Freedom.
On March 10, 2015, during a training exercise, MSgt. Saunders died in a Blackhawk Helicopter crash near Navarre Beach, FL.
MSgt. Saunders' personal decorations include Joint Service Commendation Medal, two Navy-Marine Corps Commendation Medals, five Navy-Marine Corps Achievement Medals, Combat Infantry Badge, and five Good Conduct Medals.