March 10, 2015
2nd Marine Special Operations Battalion – Camp Lejeune, North Carolina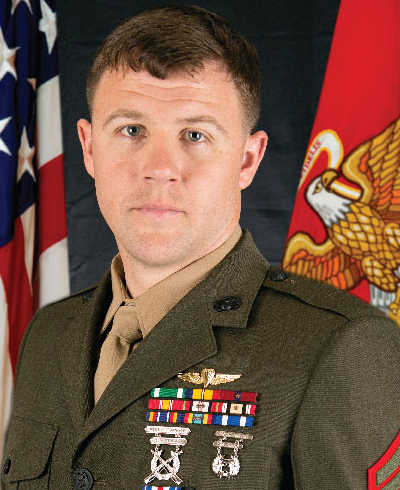 Born in Fairbanks, AL, Staff Sergeant Seif spent part of his childhood in Albuquerque, NM & then Holland, MI. He was a 2006 graduate of West Ottawa High School & enlisted in the Marine Corps in July 2006. SSgt. Seif enjoyed snowboarding, football, rugby & fishing.  He attended Combat Engineer School and received the military occupational specialty of 1371.
SSgt. Seif's first duty station was at Camp Pendleton, CA, where he was assigned to 7th Engineer Support Battalion. In February of 2009, he reported to 29 Palms with 3rd Combat Engineer Battalion. SSgt. Seif joined MARSOC in 2009, receiving orders to 2nd Marine Special Operations Battalion in September 2010, where he was an Element Leader. SSgt. Seif deployed in support of both Operations Iraqi Freedom and Enduring Freedom.
On March 10, 2015, during a training exercise, SSgt. Seif died in a Blackhawk Helicopter crash near Navarre Beach, FL.
SSgt. Seif's personal decorations include the Silver Star, Combat Action Ribbon, Navy-Marine Corps Gold Parachutist Jump Wings, and Good Conduct medal in lieu of second award.