March 10, 2015
2nd Marine Special Operations Battalion – Camp Lejeune, North Carolina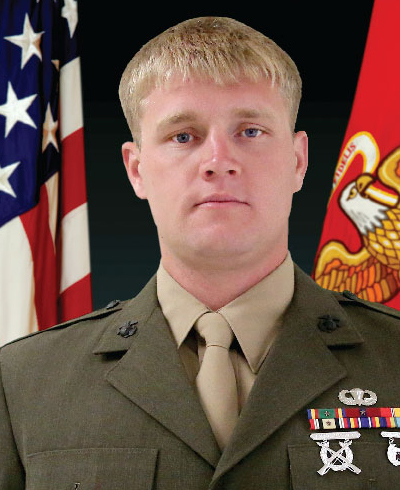 Born in Memphis, TN & a 2005 graduate of Port Washington High School, WI, Staff Sergeant Kerry Kemp enlisted in the Marine Corps in 2007 after attending Milwaukee Area Technical College.  He enjoyed playing golf & spending time with family.
SSgt. Kemp attended Marine Combat Training & Military Occupations Specialty School, earning the MOS 2131, Artillery Mechanic. He was assigned to Combat Logistics Battalion 7 at Twenty-Nine Palms, CA & was a Machine Gunner for Motor Transport Company.  SSgt. Kemp was meritoriously promoted to the ranks of Lance Corporal, Corporal & Sergeant during his military career.  He deployed in support of both Operations Iraqi Freedom & Enduring Freedom.
SSgt. Kemp joined MARSOC in September 2010, attending MARSOC Assessment & Selection Preparation & Orientation Course (ASPOC) & MARSOC Assessment & Selection Class 01-11 (A&S), as well as the Individual Training Course Class 2-11.  He graduated ITC in May 2012 with Class 3-11 & was assigned to 2nd Marine Special Operations Battalion.
On March 10, 2015, during a training exercise, SSgt. Kemp died in a Blackhawk Helicopter crash near Navarre Beach, FL.
SSgt. Kemp's personal awards include Navy-Marine Corps Achievement Medal with combat V, Combat Action Ribbon & Good Conduct Medal.