For Kathryn Tappen, her dedication as a board member to the Marine Raider Foundation is personal. It's about honoring the life of her cousin Capt. Stanford "Ford" H. Shaw III, who was killed in a helicopter crash along with six other MARSOC Raiders and four members of the Louisiana National Guard.
"He was a larger-than-life person," Tappen said of Ford, "I learned so much more about what he did after he passed away – how much of a leader he was, his challenges." Tappen recalled an outpouring of love and support her family received after his death, "The way these Marines came in and engulfed us with love. They have our back." It was then that she knew she had to use her voice and platform to support active duty, retired, and fallen heroes.
Since joining the Marine Raider Foundation in 2015 as an ambassador, she has been on a mission to spread awareness of their impact and how they reach people in different ways. "There are many layers of support whether it's support for soldiers returning from war, family resiliency, tragedy assistance and survivor support, Andy and Sarah Christian give these guys what they need," Tappen said of the foundation's support and leadership. Since 2012, the Marine Raider Foundation has provided over $4 million in support to MARSOC Marines, Sailors, and their families.
It is without a doubt that Tappen's successful broadcasting career as a host and reporter for NBC Sports has allowed her to reach a broad group of people. "I do what I do because I love it," she said. Tappen knows she can use her public platform to tap into the sports industry and reach people that don't know what MARSOC Raiders do and the support the Marine Raider Foundation provides.
She was able to help organize what has become an annual charity fundraiser in New York City and garner support from NBC Sports and Comcast. Tappen urges folks to show up at these events and support our military. She said, "It is a duty for all Americans to give back to the women and men who protect us and keep us safe." Now five years after her cousin Ford's death, Tappen pushes on. "I've got to honor his legacy, I have to make a difference in what we're trying to accomplish," she said of her experience.
This year will mark the third annual Salute to Raiders Fundraiser and Tappen is very excited to announce the guest of honor, Maj. Gen. Daniel D. Yoo, the commander of MARSOC. This May 6th at the New York Athletic Club promises to be yet another memorable evening that pays tribute to our Marine Raiders. We hope to see you there so be sure to reserve your seat today!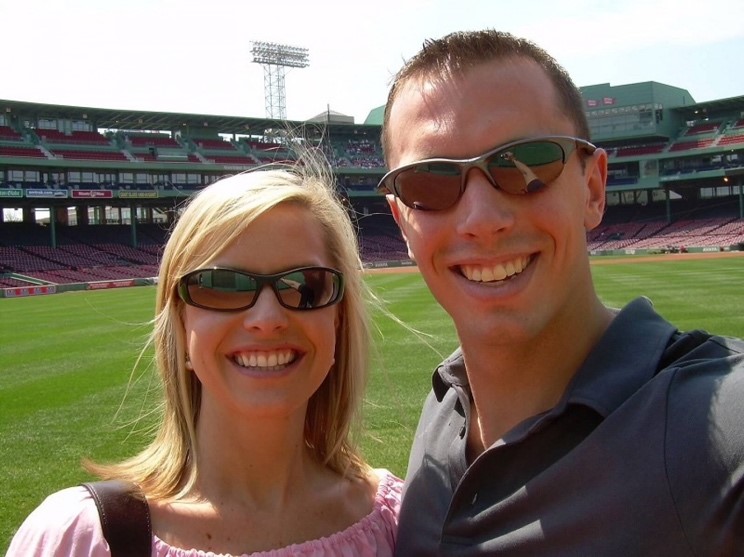 Kathryn Tappen and her cousin, Ford Shaw, at Fenway Park. (Courtesy of Kathryn Tappen)