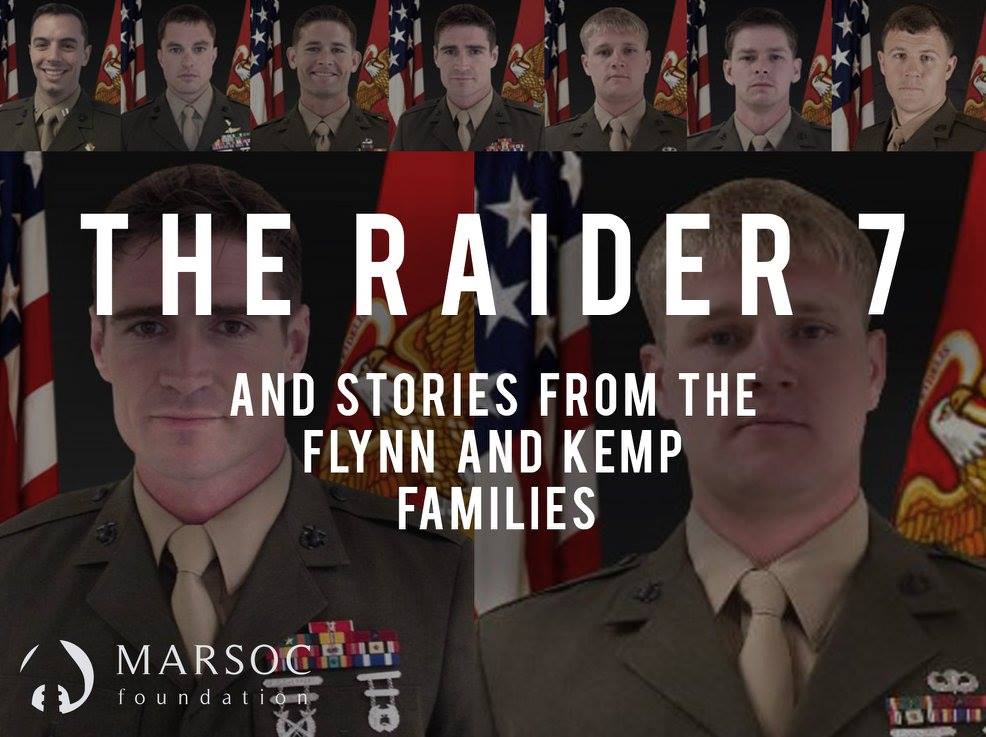 This week, the Marine Raider Foundation will be featuring Jenna Kemp and Destiny Flynn, whose husbands were among the seven brave Marine Raiders tragically lost in a helicopter crash during a training exercise near Eglin, Florida on March 10, 2015.
Jenna and Destiny recently joined the MARSOC Foundation as Ambassadors and have graciously offered to share their stories so that we may all have a better understanding of who their husbands were and what they embodied as Marine Raiders.
Please check in with us throughout the week as we highlight the story of these remarkable women and how they are honoring their husbands' legacies. Learn more about The Raider 7 and their incredible story HERE.
We honor and remember the service and sacrifice of Captain Stanford H. Shaw, III; Master Sergeant Thomas A. Saunders; Staff Sergeant Marcus S. Bawol; Staff Sergeant Trevor P. Blaylock; Staff Sergeant Liam A. Flynn; Staff Sergeant Kerry M. Kemp; and Staff Sergeant Andrew C. Seif.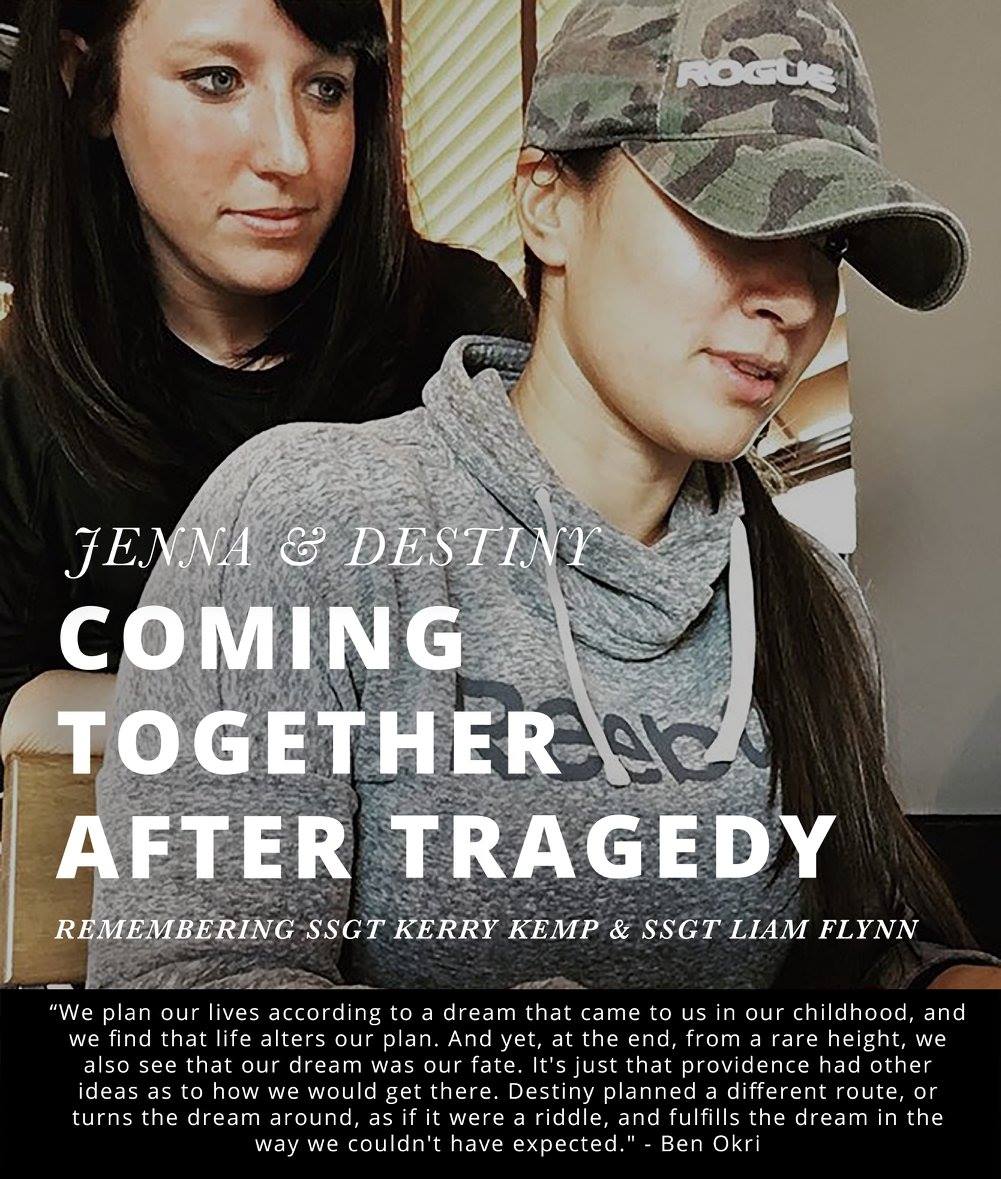 On March 10, 2015, 11 service members were killed during a training exercise when their Black Hawk helicopter crashed off the Florida Panhandle. Seven of those lost that day were Marines who were members of MARSOC (Marine Corps Forces Special Operations Command). Known as "The Raider 7," these men were part of the elite special operations community within the Marines, called Raiders, trained to conduct dangerous missions in remote locations throughout the world. Four members of the Louisiana National Guard operating the helicopter were also killed. The seven Raiders had amassed multiple deployments and left families behind, including young children, two of which had yet to be born when the crash occurred.
The Raiders lost were Capt. Stanford H. Shaw III, 31; Master Sgt. Thomas Saunders, 33; Staff Sgt. Marcus S. Bawol, 26; Staff Sgt. Trevor P. Blaylock, 29; Staff Sgt. Liam Flynn, 33; Staff Sgt. Kerry M. Kemp, 27; and Staff Sgt. Andrew Seif, 26. The Guardsmen were Chief Warrant Officer 4 George Wayne Griffin Jr., 37; Chief Warrant Officer 4 George David Strother, 44; Staff Sgt. Lance Bergeron, 40; and Staff Sgt. Thomas Florich, 26.
Jenna Kemp, wife of SSgt Kemp, and Destiny Flynn, wife of SSgt Flynn, are two incredibly resilient and courageous women, united by adversity but forever bound through friendship and their love of family:
"In the midst of tragedy and loss on March 10 2015, our lives changed drastically. The atmosphere that we were catapulted into was completely new and extremely daunting. Everything was unknown and unpredictable, which weighed heavily on our already exhausted mental and emotional state. The reaction and support from the community were breathtaking, but there were finer details that demanded our attention in the days and months to come. There is a certain amount of pride that comes with being the spouse of a Raider; we are very reluctant to ask for help or assistance due to the fact we did not want to be viewed as weak."