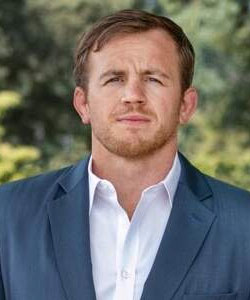 Kyle Rodgers is a Mission Operations Lead for RRAI Defense responsible for ensuring RRAI's technology deployments support the customer's needs. Kyle joined the company in January 2023 and has worked across a number of SOCOM, Army, and Marine Corps programs.
Prior to RRAI, Kyle was the Northeast Regional Director for a public safety firm Critical Response Group where he helped the company standardize incident mapping for key domestic infrastructure. Prior to this, Kyle spent 12 years in the United States Marine Corps where he served as an special operations officer in multiple assignments and overseas deployments. Kyle spent his last two years in service working special operations policy for Headquarters Marine Corps and as the Marine Aide for the Secretary of the Navy.
Kyle holds an MA from Johns Hopkins School of Advanced International Studies and a bachelor's degree from Roger Williams University. He currently lives in Belford, NJ with his wife Maria and daughter Magdalena.