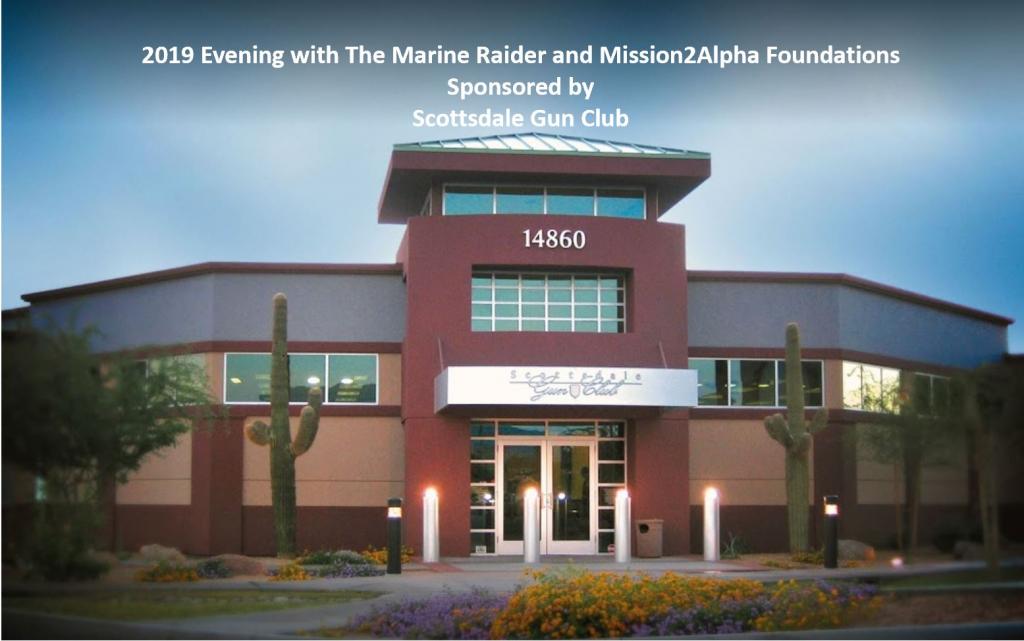 Plan to join the Scottsdale Gun Club, the Marine Raider Foundation and Mission2Alpha Foundation as they welcome Captain Derek Herrera (USMC Retired) to the Scottsdale Gun Club on November 8th.  Capt. Herrera was one of our first guest speakers nearly eight years ago when he told his story of service as a Raider, his combat wounds, struggles with recovery, and the discovery of hope and inspiration. Since Capt. Herrera's first appearance at the Scottsdale Gun Club event, he has gone on to inspire thousands with his story of hope, courage, and belief in serving a greater cause.  
Included in this year's event will be food, music, live and silent auctions, as well as opportunities to meet Marine Raiders and other heroes.
Proceeds will go to assist the Marine Raider and Mission2Alpha Foundations as they continue their missions of assisting our military and first responder heroes.