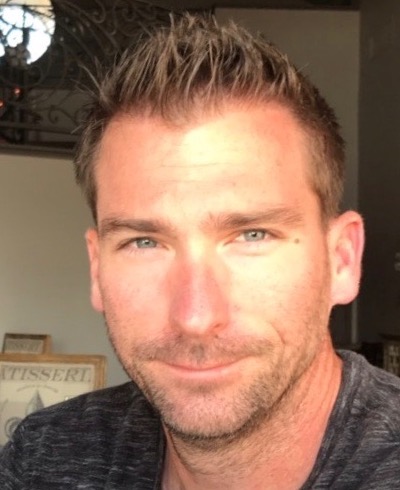 Chris Canfield is currently a LtCol in the Marine Corps Reserves with 21 years of service.  He resides in Oceanside, CA with this wife, Christina, and their two children, Keegan and Brady.  He is a Senior Project Manager for RQ Construction and is currently overseeing projects at the Naval Medical Center San Diego and Naval Base San Diego.  His first project as an employee of RQ Construction was the 1st Raider Battalion campus and facilities from 2008 – 2010.
He graduated from Louisiana State University in 2000 with a degree in International Trade and Finance.  He entered the Marine Corps in 1997 as an enlisted Marine TOW gunner attending bootcamp and the School of Infantry before completing the Officer's Platoon Leader's Course in 1999 and subsequently receiving his commissioning in the summer of 2000.  
After completing all schooling in Quantico, he was assigned a Platoon Commander in Echo Company, 2nd Battalion, 5th Marines aboard Camp Pendleton, CA.  While as a Platoon Commander and then the Battalion Intelligence Officer, he deployed to Iraq from February – October 2003.  Following the redeployment, he joined Charlie Company, 1st Recon Battalion as a Charlie Company Platoon Commander and deployed back to Fallujah, Iraq in 2005 to conduct counter-insurgency operations.
After returning from Iraq, he joined the first west coast Marine Special Operations Company-A as the Executive Officer and Intelligence Officer.  While with MSOC-A, he deployed to the Philippines and subsequently the Helmand Province in Afghanistan in 2006 to conduct combat operations.
In 2008, Chris came off active duty and joined the Marine Corps Reserves where he has worked as a Senior Watch Officer and Training Officer in the Camp Pendleton Regional Emergency Operations Center and various billets in Mobilization Training Battalion (MTB), School of Infantry-W including recently being named the MTB IMA Detachment Commanding Officer.