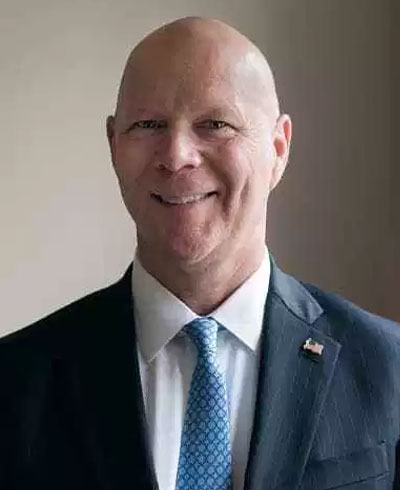 Paul McConnell's professional career has been devoted to leading, coaching, and mentoring high profile teams to include:  NCAA Division 1 Football, the United States Marine Corps, and the United States Special Operations Command. Paul currently serves on the staff of Johns Hopkins Applied Physics Lab and focuses on Special Operations technology. In addition, he serves as a Senior Mentor for the Chairman, Joint Chiefs of Staff, J7 — advising General and Flag officers for operations and contingencies — specifically guiding Special Operations senior leaders and their staffs in Afghanistan, Iraq, Syria, and across Africa. Additionally he mentors General and Flag officers at the Combatant Commands to include USEUCOM, USSOUTHCOM and USPACOM.
Paul is a Distinguished Senior Fellow at the Joint Special Operations University (JSOU), USSOCOM and teaches Theater Strategy and Operational Design focusing on strategic problem framing. His seminar on Perspectives on Innovation and Change for Senior Executive Service (SES) leaders emphasizes his personal travails to build individual and organizational trust while implementing strategic course corrections.
As an active duty Marine, Paul conducted numerous world-wide deployments in support of humanitarian and contingency operations. As a general officer, he served as the Commanding General, Parris Island responsible for Marine Corps recruiting and recruit training based on Marine Corps core values of honor, courage and commitment. He also served as the Deputy Director for Operations, USPACOM and was a principal architect of the U.S. interagency response to the devastating 2004 tsunami in Southeast, Asia. Additionally he served as the Deputy Commanding General for the 18th Airborne Corps (MNCI) in Iraq from 2008-2009, leading the coordination and integration of our Coalition and Interagency Partners. From 2009-2012, General Lefebvre served as the Commanding General, Marine Special Operations Command (MARSOC) where he established recruiting and selection processes, training and education standards, and readiness metrics for strategic, highly sensitive special operations missions. In support of this effort, he personally designed a Performance and Resiliency Program (PERRES) to address special operator needs associated with multiple and demanding combat tours. This effort forms the basis of USSOCOM's Resiliency Program and centers on the Humanics philosophy balancing spirit, mind and body.
Other significant military assignments include:  Director, Counterproliferation Program, Joint Special Operations Command (JSOC) and Director, Strategic Initiatives Group for the Commandant of the Marine Corps.
Paul is a recipient of the Leftwich Award and serves as an Honorary Chairman for the Office of Strategic Services (OSS) Society. He is the Advisor for the Marine Special Operations Command (MARSOC) Foundation.
Paul and Debbie have two children. Tom is a Duke graduate and a captain of the 2005 Golf Team. He is a decorated Marine officer and combat veteran of Iraq and Afghanistan and is currently a Resident in the Orthopedic Surgery Program at Duke.  Libby is a graduate of University of North Carolina, Chapel Hill and is the Sales Manager for a new home builder in Wilmington, NC. She is not a Duke fan.